Customer Folio
Blue Kiwi incorporates experience, skill, flexibility, and personal service to each of our client's projects.
Unlike many Web design companies, we are active bloggers and work at our craft. The key to understanding how best to meet our customer needs is to build sites that test our skills on a regular basis.
It is these skills that allow us to build high performance sites such as Kiwibloke.
We also do clean contemporary designs like Cistera Networks from their original design:
to their redesign: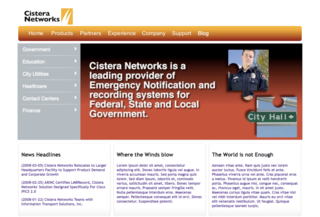 and even their Blip TV Video Channel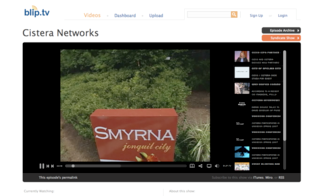 We love clean crisp looks, we think that a good website design:
and VPSHub which is a Toronto based hosted services provider.
RainbowX is a Toronto Photographer Community based on Wordpress. It including custom Flickr and Meetup integration.
Customer Writing
We believe the key to good web design is good copy. We are trained writers and know how to build both tight frontpage script, and detailed action copy designed to move your customer to the next step. We are also sometimes called upon to use copy for a particular problem a customer is trying to solve.
Here are some recent examples from the interweb:
http://www.roadlesstravelled.com.au/marlborough-region-south-island-new-zealand/
http://technorati.com/tag/kiwi (We claim tags regularly at Technorati)
http://technorati.com/tag/new-zealand (We claim tags regularly at Technorati)
TV Review: The Flight of the Conchords - HBO Does It Again